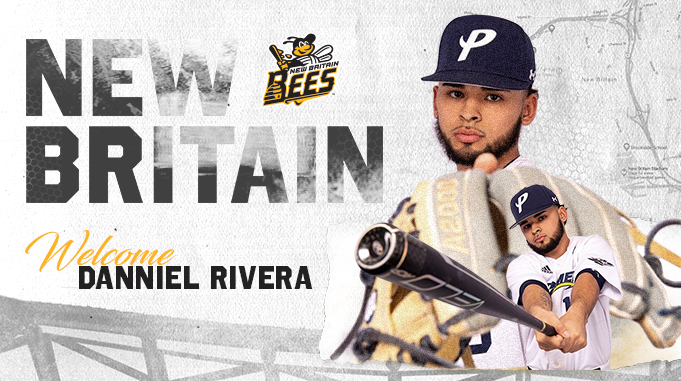 (New Britain, Conn., February 28, 2020) –The New Britain Bees today announced the signing of Southern New Hampshire University shortstop Danniel Rivera for the 2020 season. The New Britain High School graduate is the first Futures League signing announced by the Bees.
"Danniel was born and raised here in New Britain, he knows the city, he knows what it takes to be successful here, and has the talent to do so," says Bees General Manager Brad Smith. "He checks off all the boxes for us, and we are excited for him to be the first player announced for the 2020 season."
Rivera is entering his first season for Southern New Hampshire University, and is looking to showcase everything he learned from his playing time at New Britain High School under head coach Roberto Mercado.
"All of us in New Britain are extremely proud of Danniel and we look forward to seeing him play with the Bees in the Futures League this summer," said Mercado. "Danniel has an opportunity to showcase his talents and what a blessing for him and his family to get to do this right in his hometown."
As for Rivera, the opportunity to play in his hometown stadium in 2020 is a special one. "I am hyped to represent my hometown," the middle infielder said. "Let's get it going."
About the New Britain Bees
New Britain Bees are members of the Futures Collegiate Baseball League and play their home games at New Britain Stadium. For information on tickets packages, group outings and sponsorships call 860-826-BEES (2337) or visit NBBees.com.
About the Futures Collegiate Baseball League (FCBL)
The FCBL is made up of seven teams from various parts of New England, each of which plays 28 home games and 28 away games. Each franchise is made up of elite collegiate athletes competing in a minor league style format. Each franchise provides high quality, affordable entertainment, in a casual, family-friendly atmosphere. At least 50% of the players on each team must be from New England or attend college in New England. For further information, visit www.thefuturesleague.com.