Birthdays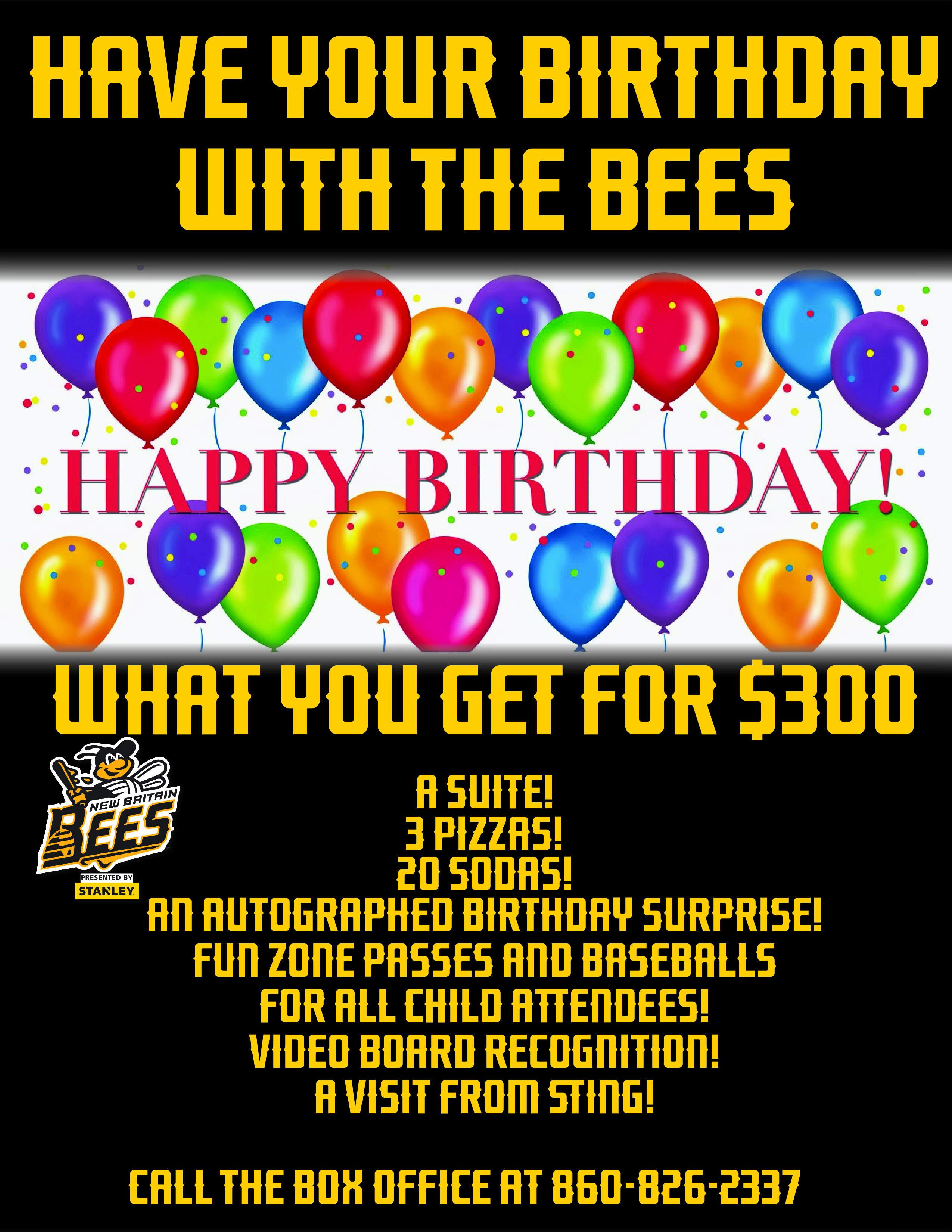 Celebrate a birthday with the Bees with our ALL NEW birthday package!
Fun and affordable birthday event for you and your child
Birthday child gets a team autographed baseball, t-shirt, and the crowd singing happy birthday
Comfortable, climate controled suite for a truly special experience
Package includes 20 suite tickets, 3 pizzas, 10 soft drinks, 10 Logo baseballs, and 10 Fun Zone passes PLUS the birthday child gets a Bees t-shirt, a Fun-Zone pass, and a signed baseball from a member of the Bees roster!
2019 Birthday Party Price - $300!
For more information, please call (860) 826-2337 or email info@nbbees.com.