Front Office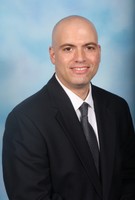 Michael Pfaff
Partner
E-mail:
Twitter: @LIDucksGM
2017 is Mike Pfaff's 23rd year in the professional sports business. He has been with the Long Island Ducks since 2002, took over the position of GM in 2006 and was named club president in 2011. Pfaff joined Frank Boulton as a founding partner of the New Britain Bees in 2015.
Under Pfaff's leadership, Long Island has drawn more fans to Bethpage Ballpark than any club in Atlantic League history. The Ducks have led the circuit in attendance in 14 of 17 years of play, became the first team in Atlantic League history to reach the 7-million fan mark, celebrated their league record 663rd all-time sellout and set their single-game attendance mark in 2016. His efforts have been recognized by his peers, most notably in his being named Atlantic League Executive of the Year three times (2008, 2010, 2016) as well as being named to the "40 under 40" Class of 2009 by the Long Island Business News. On the field, Mike's role in player acquisition has helped Long Island achieve new heights, earning four Championship Series appearances (2011, 2012, 2013, 2016) in six years while bringing back-to-back Atlantic League championships to Central Islip (2012, 2013).
Michael is proud of the growth of the QuackerJack Foundation during his tenure. Founded in 2003, the team's charitable arm has continued to expand its efforts and now contributes to over 800 non-profit and community organizations each year, while bringing awareness to worthy programs and causes in need of assistance on Long Island.
Additionally, Michael is a member of the Energeia Partnership's Class of 2014. The Partnership brings together ethical leaders from Long Island's public, private and not-for-profit sectors that work to address many of the region's most difficult issues, such as education, institutional racism, poverty and the working poor, land use, energy, transportation, healthcare and media/social networking.
Prior to joining the Ducks, Michael worked at the National Football League Commissioner's Office in New York City for seven years (1995-2002). During his time at the NFL, he was assigned to work two AFC Championship games, three Super Bowls and six NFL Drafts.
The Manhasset, New York native earned his Bachelor's Degree at St. John's University and currently resides in Sayville, New York with his wife and their three children.
New Britain Bees Ownership
New Britain Bees Staff
Advanced Physical Therapy Training Staff
Bristol Hospital Medical Staff