Front Office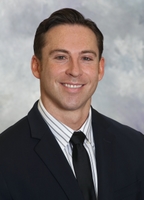 Dr. Christopher Betz, DO
Team Physician
Christopher Betz, DO, is the sports medicine surgeon for the New Britain Bees' medical team. Dr. Betz also is a member of the medical staff of the Bristol Hospital Multi-Specialty Group and Bristol Hospital's Center for Orthopedic and Spine Health.
He completed his sports medicine fellowship at the University of Massachusetts which included an arthroscopic concentration in hips, shoulders and knees, and a joint replacement concentration in shoulders.Dr. Betz completed his orthopaedic residency at Hofstra North-Shore LIJ Health Systems, and he received his doctorate of osteopathic medicine from Lake Erie College of Osteopathic Medicine in Erie, PA.
Dr. Betz received his bachelor's degree in physiology and neurobiology with a minor in neuroscience from the University of Connecticut. He also has served on the medical staff for the Boston Red Sox major and minor league teams, and for the athletic departments of several Massachusetts colleges and high schools.
Dr. Betz is a member of numerous professional organizations including the American Academy of Osteopathic Sports Medicine, the American Orthopaedic Society for Sports Medicine, the Arthroscopy Association of North America, the American Academy of Orthopaedic Surgeons, the American Academy of Osteopathic Orthopaedic Surgeons, the American Medical Association and the American Osteopathic Association.
New Britain Bees Ownership
New Britain Bees Staff
Advanced Physical Therapy Training Staff