About the Atlantic League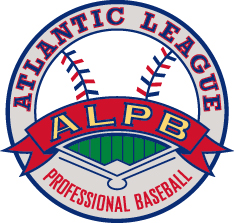 The Atlantic League is the highest level of professional baseball other than the Major Leagues. Atlantic League players are all highly experienced professionals, "Major League Ready", having progressed through the developmental levels (Single-A, Double-A, Triple-A). Approximately 40% of Atlantic League players have Major League service time. Like MLB, Atlantic League clubs pay their players to win baseball games, not be apprentices as in the developmental levels.

The Atlantic League also prides itself on creating fun and affordable family entertainment experience for fans of ALL ages. Since the League's inception in 1998, nearly 40 million fans have attended an Atlantic League game in one of the League's state of the art ballparks. These facilities, built through private-public partnerships specifically for the Atlantic League, represent construction investments of more than $250 million. Atlantic League ballparks have been responsible for adding thousands of jobs during construction, and each year provide hundreds of jobs and millions of dollars of local economic development in each Atlantic League community.

The Atlantic League is also the only professional baseball league in an active expansion mode. The League plans to expand from eight to twelve teams over the next few years. The new expansion teams will join the existing teams which are currently located in the major metropolitan markets of New York, Philadelphia, Baltimore, Washington, and Houston (in some cases with multiple clubs within a metropolitan market area). In addition to major US markets, several international locations are under consideration.

Baseball operations of the Atlantic League were developed by veteran Baseball Executives including Executive Director Joe Klein (former GM of the Texas Rangers, Detroit Tigers, and Cleveland Indians), Bud Harrelson (NY Mets player and manager), Sparky Lyle (NY Yankees), Rick Cerone (Boston Red Sox, NY Yankees), Brooks Robinson (Hall of Famer and 16 time Gold Glove winner), and others.
For more information about the Atlantic League, visit www.AtlanticLeague.com