Beers At The Ballpark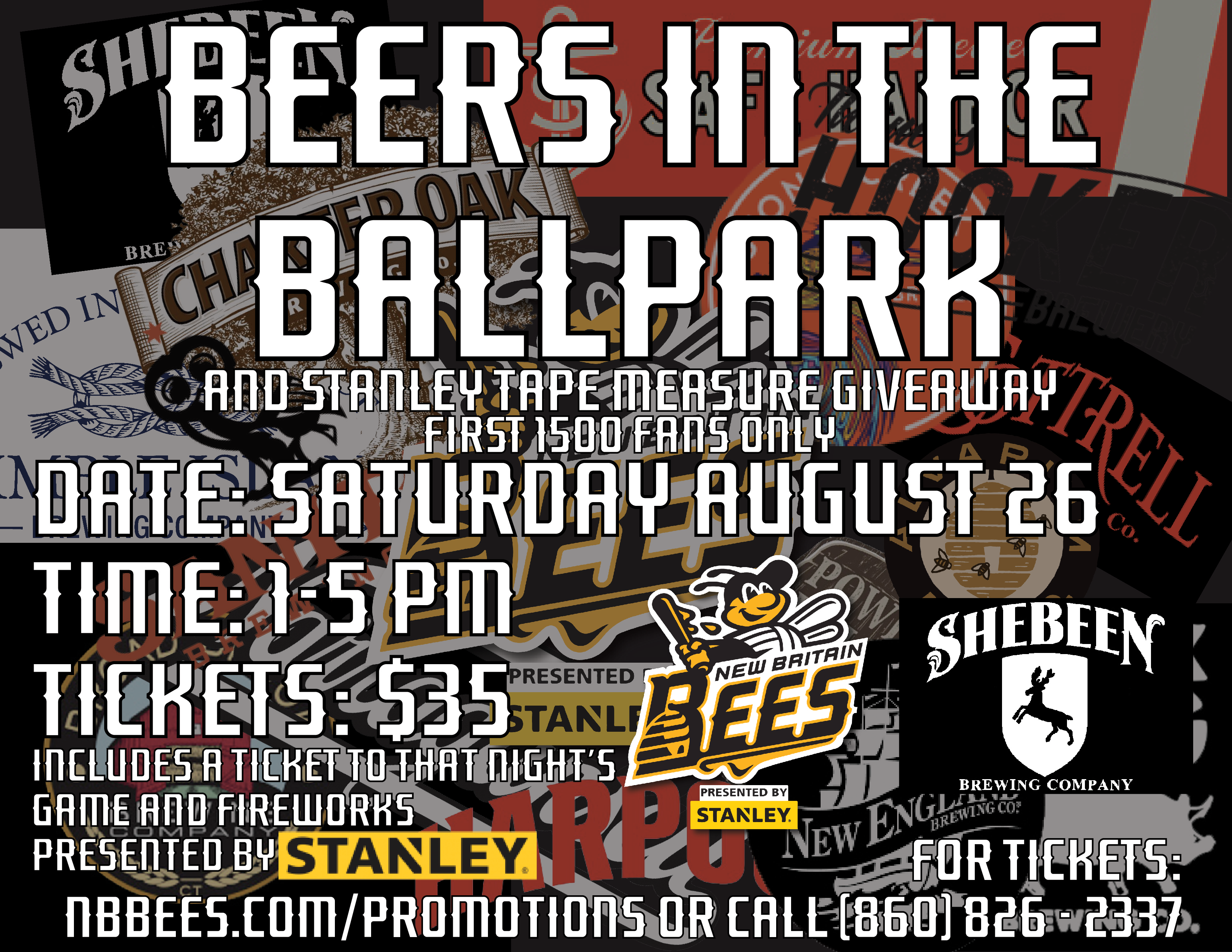 CLICK ABOVE FOR TICKETS
The New Britain Bees welcome you to their inaugural Beers in the Ballpark beer festival, presented by Shebeen Brewing Company, which includes general admission to the four hour beer festival featuring local craft breweries, a field box ticket ($13 value) to the Bees game that night at 6:35pm vs. the Long Island Ducks, and a spectacular FIREWORKS! display following the game.

*15% from every ticket will be donated to the Literacy Volunteers of Central Connecticut.
CONFIRMED BREWERIES:
Shebeen
Stony Creek
Black Hog
Sanitas
Charter Oak
Cottrell
Safe Harbor
Broad Brook
Narragansett
Harpoon
New England Brewing Company
Powder Hollow
Thomas Hooker
Alvarium
Brooklyn Brewing Co.